Injection molding is the process of making components by pumping the liquid materials into the  mold cavity necessarily by using injection molding machine. Smooth surface finish can be achieved by this process.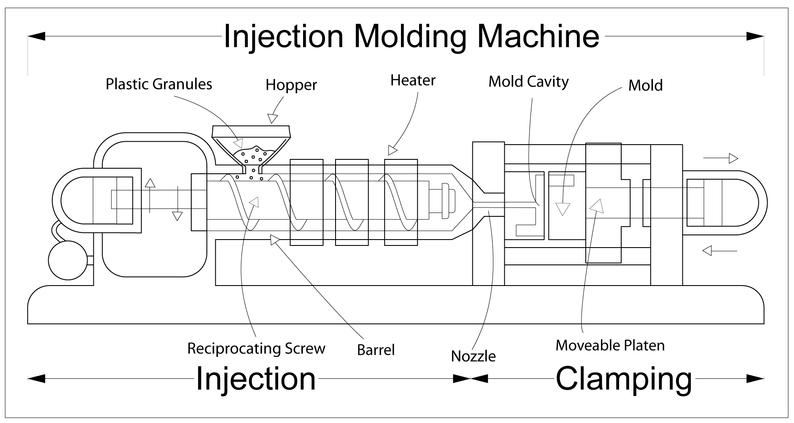 Image source: wiki
Level of surface finish achieved: 0.40 – 0.10 micro meters
Advantages:
–      Good surface finish
–      Complex geometry can be produced.
–      High production rate
–      Fully automated,  so less manpower required.
Disadvantages:
–      High tooling and equipment cost
–      Part with large undercut cannot be produced.
Ideal applications: Suitable for making large scale production of the plastic and similar components.