In turning process, a single point cutting tool (normally made up of HSS) is used for removing materials from a fast rotating work piece necessarily by using a machine called lathe.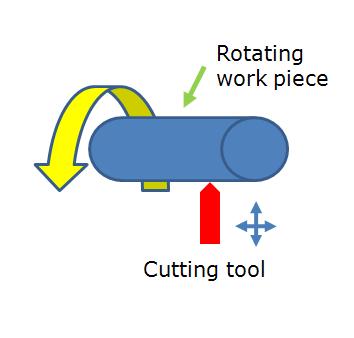 Level of surface finish achieved: 25-0.025 micro meters
Advantages:
–      Variety of materials can be chosen for turning
–      Lead  time is shorter
–      Tight tolerance can be achieved
Disadvantages:
–      Large scrap wastage
–      Limited to axis-symmetric circular cross sectional components
–      Equipment cost is quite high.
Ideal applications: Ideal for producing different types of shafts and similar axisymmetric components made up of mild steel, stainless steel, copper, aluminum etc.